10 Best Sales Analytics Software to use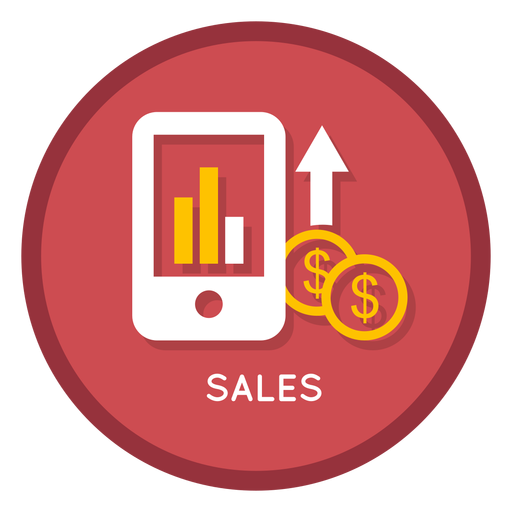 Sales teams and managers use sales analytics to gain visibility into sales activities; locate high or under-performing salespeople, products, or communications; and forecast future sales numbers. Sales analytic insights can be used to improve sales strategies and implement a more predictable sales model. Sales analytics software reports on CRM data to reveal sales insights and forecast future performance. Sales analytics systems are usually implemented on top of sales force automation and other CRM systems and use existing data to reveal insights, though some serve as both the CRM system of record as well as the analytics tool. Here top 10 best Sales Analytics Softwares are listed; read on:
10 Best Sales Analytics Software to use
Einstein Analytics is CRM Enterprise-Ready cloud platform, making it secure and scalable for the world's more demanding businesses. Connected to Data from Any Source Einstein Analytics delivers business insights that are infused within business processes. Because it's native to Salesforce, users can take CRM actions in context and collaborate on the data in the same place you work already. Users can analyze data in Salesforce or from any data source. Complete Einstein Analytics includes the whole spectrum of analytics descriptive, diagnostic, predictive, and prescriptive. Users can get up and running quickly with Analytics Templates, they can build their own custom dashboards, or they can extend their investment with partner apps from the AppExchange. Intelligent Einstein Analytics is smarter with Einstein Discovery, which is transparent, no-code AI. Users get narratives and explanations on what happened, predictions on what might happen, and recommendations for how to improve.
Clari helps revenue teams streamline operations, improve predictability and be more efficient by using AI and automation to create full funnel accountability across the entire revenue operation. Clari is used by hundreds of sales, marketing and customer success teams at leading companies including Workday, Adobe, Dropbox, and Okta to drive pipeline, improve productivity, forecast revenue and reduce churn. Clari harvests and analyzes activity signals from dozens of different business systems, including email, calendar, CRM, marketing automation, and others to transform the revenue operation to be more connected, efficient, and predictable.
XANT is the smartest sales engagement platform. With Playbooks, sales professionals increase productivity, optimize customer interactions, and connect to the right buyers. Playbooks goes beyond a traditional sales auto dialer or sequencer. It doesn't just help your team do more, it helps them do more of the right things. Reps are provided with additional contacts and recommendations of who, when, and how to reach out making their efforts more effective. Leadership is provided with valuable insight into their remote sales team to see what's working and what isn't.
InsightSquared uses data from across your business to optimize revenue operations, forecast and achieve predictable growth with AI powered revenue helps revenue operations professionals make better decisions by equipping them with actionable, real-time intelligence on sales and marketing KPIs. Businesses rely on the company's solutions to forecast more accurately, better manage pipeline, tailor rep coaching based on individual performance, understand their marketing attribution, and conduct data-backed planning and analysis.
Aviso AI is an integrated revenue platform for sales organizations. Leaders, managers, and reps all benefit from using this opportunity management, forecasting, and deal collaboration tool. With Aviso, sales teams can set goals, unify forecasts, guide deals, and course correct for success. Powered by cutting edge machine learning and a deep time series database, the Aviso platform combines the best of human and artificial intelligence to guide selling. Results include an average of 20% increase in deal win rates. Find your revenue true north with Aviso AI.
QuotaPath is a commission tracking tool built by salespeople for salespeople. It automating commissions and increasing understanding of complex comp plans to fuel a more efficient and accurate sales process for teams. With real-time data syncs and personalized dashboards, reps and leaders gain a deeper understanding of their earnings and quota attainment. Forecasting makes it easy to see potential earnings from pipeline deals so reps know where to focus efforts. From sales reps to operations to executives, it empowers and aligns an entire sales floor so that organizations can measure performance, deliver results, and drive consistent revenue. Save time, increase transparency, eliminate errors, and achieve success.
HubSpot is a leading growth platform. Since 2006, HubSpot has been on a mission to make the world more inbound. Today, over 68,800 total customers in more than 100 countries use HubSpot's award-winning software, services, and support to transform the way they attract, engage, and delight customers. Comprised of Marketing Hub, Sales Hub, Service Hub, and a powerful free CRM, HubSpot gives companies the tools they need to Grow Better. HubSpot CRM is everything you need to organize, track, and nurture your leads and customers.
SharpSpring is a comprehensive marketing automation platform with robust features, functionality and performance. It is one of the most flexible platforms on the market, offering powerful, behavior-based email marketing, native or 3rd party CRM integration, dynamic forms, landing page and blog builders, social media management, universal CMS compatibility, and integration with hundreds of applications. It is usually less than 1/3 the cost of the competition, is the easiest company to work with and the easiest platform to use.
sales-i is a Software-as-a-Service sales intelligence platform designed for B2B companies who want to improve the performance of their sales function, yet don't get the customer visibility they need. Alert your sales team to hidden, easy-to-close opportunities and give them greater visibility of customer buying patterns. Speed up your sales teams meeting prep, call planning and contact management, while giving them access to critical sales data in the palm of their hand. On average it costs you $500 per day to employ a salesperson and for $4 more, sales-i will provide them with a profitable focus on sales activities so that sales time is not wasted.
Oracle Sales Analytics Dramatically Improve the Effectiveness of Your Sales People; provides hundreds of key performance indicators and more than 130 reports in five customizable dashboards. These analytics solutions dramatically improve the effectiveness of your sales people by providing real-time, actionable insight into every sales opportunity at the point of customer contact. With more accurate sales forecasts and enhanced identification of potential problems and opportunities, it helps close business faster and increase overall sales revenue.